All orders are protected by
our Pixel Perfect Guarantee

Fast, Safe Delivery
and Easy Returns
Poster Print of The Holy Bible with embroidered binding, 1629
check Made in UK
check Pixel Perfect Reproduction
check Made with high-grade materials
check Carefully packed to aid safe arrival
check UK delivery from only £7.71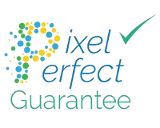 Most popular orders
of this image

Framed Print
Select this product

Photographic Print
Select this product

Poster Print
Select this product
Info
Reviews


Delivery

Pixel Perfect
A1 (84x59cm) Poster of The Holy Bible with embroidered binding, 1629
Poster Prints are printed on superior archival poster paper for maximum colour and vivid imagery. The thinner Poster Paper can be a more affordable option for large prints
SR 98.83313443. The Holy Bible 1629 with embroidered binding.
The Holy Bible, containing the Old Testament, and the Nevv: newly translated out of the originall tongues: and with the former translations diligently compared and reuised, by his Maiestie speciall commandement. Bonham Norton and John Bill, 1629, wood engraved title page border, leaf preceding title with Initial ?A' within ornament present, printed in double column, imprint leaf at end, un-paginated.
With THE WHOLE BOOK OF PSALMES: collected into English Meeter by Thomas Steernold, John Hopkins, and others, Printed for the Companie of Sytationers, 1629
Bound together in a contemporary, embroidered white satin binding over paste-board, embroidered with green, white, blue, yellow, pink and red silks forming a "Garden of Eden" scene with a variety of leaves, birds, insects, flowers, fruit and seed-heads. Numerous white spangles, white silk backgrounds worn and fragile over joints; two small areas of mustard, green, and blue crewel work (threads pulled), white metal braid strips representing stems, yellow and white metal braid on cover edges (piece lacking from rear cover), pink silk lining inside covers, silk ties.
Queen Elizabeth I's preference for fabric or embroidered Bindings above those in leather set a fashion which outlasted her reign. The present embroidered binding is typical of the early C17th, with its stylised flowers and birds in bright silks on white satin. The raised sections are crewel-work, or embroidery executed in coloured worsted yarns: sometimes, when such embroidery is done over pads of some soft material in order to achieve even higher relief, it is known as ?stump-work'. It is most unusual for such bindings to survive with the colours as bright, fresh and clean as it is in this example. Designed as a book in 1/4 leather with marbled boards and gilded spine decoration.
Binding: Lower Cover.
Dimensions: Binding -157mm (H) x 90mm (W) x 45mm (Spine)
Leaves - 150mm (H) x 81mm (W)
© The Shakespeare Birthplace Trust
Media ID 13302887
(1629, bible, birds, braid, crewel work, embroidered binding, embroidery, insects, psalmes, strawberry)
Poster Print
Our posters are printed on 200gsm semi-gloss poster paper. They are securely packaged, rolled and inserted into a strong mailing tube and shipped tracked.
check Overall Size 59.4cm x 84.1cm (23.4"x33.1")
check Fully covered by our Pixel Perfect Guarantee
check Made with high-grade materials
check Expert colour and quality finish
"The Holy Bible with embroidered binding, 1629" is available as Wall Art, Photographs, Fine Art Prints, Posters and other Photo Gifts
Watermarking and Website Address do not appear on finished products
Full Art Print Range
If you are unsure which print style will suit you best then please see our comparison below. We aim to dispatch all orders within a week of ordering with regular Photographic Prints being posted within one working day (ideal for framing at home).
Framed Print (£44.99 - £249.99)
Photographic Print (£6.99 - £129.99)
Poster Print (£11.99 - £29.99)
Jigsaw Puzzle (£26.99)
Canvas Print (£29.99 - £179.99)
Metal Print (£59.00 - £299.00)
Photo Mugs (£14.99)
Fine Art Print (£29.99 - £179.99)
Mounted Print (£9.99 - £69.99)
Glass Frame (£19.99 - £59.00)
Acrylic Blox (£29.99 - £39.99)
Classic Framed (£44.99 - £249.99)
Greeting Card (£4.49)
Cushion (£29.99 - £39.99)
Mouse Mat (£13.99)
Glass Place Mat (£49.99)
Glass Coaster (£6.99)
Great prints and posters.A++ quality!
very helpful service in UK
Quality for a great price!
Excellent service and delivery. Prices could be a little better on prints. Thank You
Wonderful service - extremely pleased. Thanks you
the products i ordered were for gifts.....they arrived well wrapped and looked amazing...im sure they will be well received....thankyou.
Fabulous quality photo, fast delivery. Will definitely recommend and use again. Many thanks
Good quality and prompt delivery and the recipient loved it
No fuss, gift came promptly. Very good
Got just what I was looking for!! Choices are so unique. A great service, fast effevient and courteous!! Thanks, will certainly use your company again!!
Excellent service and well packaged would highly recommend.
Very good value for a quality product that was delivered very promptly
Excellent customer service and very helpful with dealing with some of the queries I had. Very quick delivery and excellent quality products. Highly recommended.
product as described.packed well,arrived very quickly
Simply thank you it all went according to plan
Excellent service! fantastic photo and quality and speedy delivery. I have ZERO complaints. Good value, good product and great service. Thanks!
Thnk you, for great service
Very happy with my purchase. Thank you I will recommend.
Very happy with my purchases-many thanks!
Gift ordered on the Wednesday was delivered on the Saturday by normal post. Communications and product very good.